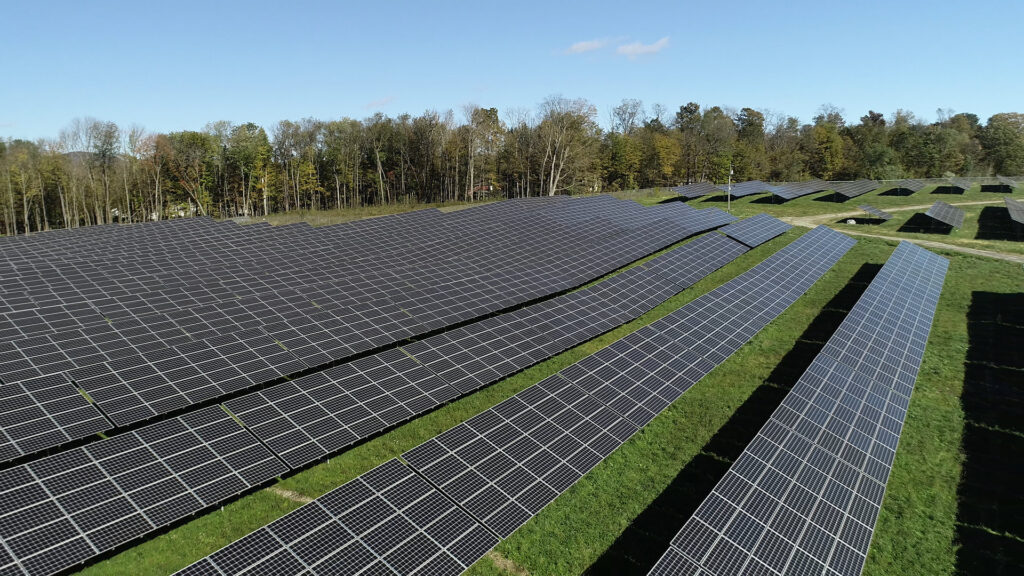 One of the benefits of partnering with NuGen Solar is the team's keen eye for detail and the support provided from development, through construction to COD, and then through the operational life of the project. Our team takes pride in the fact customers are able to get all their needs met through a "one stop shop" approach. Once your company becomes a customer of NuGen, you will soon learn we understand the need for a team of people supporting customer needs is our first priority, but ensuring you have a consistent main point of contact is as well. All work from billing and invoicing, the development, to monitoring and oversight is completed through an internal tight knit team to provide our customers an efficient, reliable and trusted partner.
NuGen Solar self-performs operations & maintenance services on its projects. After experimenting with several different external firms, NuGen determined that the only way to get the response times and attentiveness that a solar project requires is to self-perform. Thus, in 2015, NuGen made the decision to bring the services in house and hired Aaron Rust, Director of Operations and Administrations, to oversee all onsite operations. NuGen proactively monitors the assets 7 days per week, looking for underproduction, inverter issues or grid related issues. NuGen has both internal staff to correct issues that arise physically or through remote access controls, as well as a network of screened and trained professionals, referred to as, "Asset Sustainability Partners" throughout the locations of the portfolio.
NuGen Solar monitors its entire portfolio of assets daily through one primary Data Acquisition System (DAS), Also Energy. The NuGen Solar DAS allows customized alarms, reports and data analysis which are set to the NuGen standard of excellence. Data from the DAS system can be integrated into the monthly invoicing in order to provide a visual representation of the monthly system performance for our customers.
Asset Management Team
Any onsite related questions, vendor inquires, or operations questions.
NuGen provides a seamless invoicing process each month. By putting a high value on customer service and responsiveness, the NuGen Finance Team will put together a comprehensive invoice providing a visual table of the solar generation for the month. During onboarding, customers are provided a one on one meeting with our Director of Operations & Administration, to ensure the customers team understands the billing process. All net metering credits provided to offtakers are vetted by the Finance Team to ensure our customers receive the maximum benefit available. If any discrepancies are found in the utilities allocation of customer net metering credits, the Finance Team handles the process from start to finish with the utility. That is our commitment to superior customer service for our customers.
Finance Team
Any finance or invoice related questions. All payment requests MUST be sent to this email for proper processing.
Email: finance@nugencapital.com